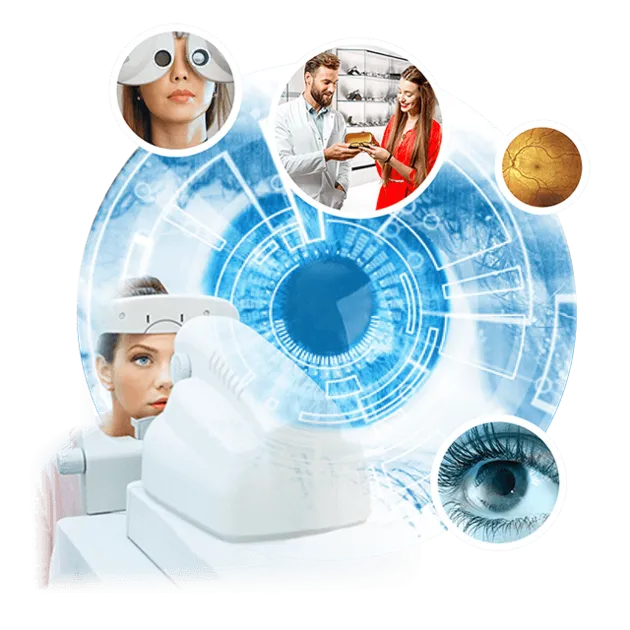 At Manufacturer Direct Eyewear, our focus has always been on delivering the best eyecare experience. We have the best eyecare professionals in the industry. We have recently made several extraordinary improvements to our service to enhance patient care by acquiring a new state of the art optical instruments and a new digital eye exam platform.
These new enhancements will offer each and every one of our clients better and more flexible eye care. Together, our new optical instruments and digital eye exam platform will deliver industry-leading diagnosis, treatment, and care. We are confident these improvements will enhance your eye care experience as they make Manufacturer Direct Eyewear a one of a kind facility in Deerfield Beach, Florida.
Our key improvements include the latest optical and visual technology, making our Eye Exam room one of the most advanced available in Deerfield Beach.
With this, we are able to extend eye exam hour from Monday to Friday: 9am-5pm and Sat: 9am-3pm, offering our clients more extensive and convenient appointment times.
In addition, our clients now have the choice to be seen by an on-site by an Optometrist OD, or an Ophthalmologist MD using our advanced digital platform.
These major advances and improvements aim to put our customers in Deerfield Beach, Florida, and the surrounding areas, at the heart of everything we do. We know when it comes to eye care, you have a choice of the best eyecare specialists in Deerfield Beach.